Instructions
---
Download - Print - Pour - Enjoy
Instructions

This is a moderately challenging 3-part mold consisting of an outer body and an insert that forms the opening. Clamp the two halves of the body together, fit the insert, and pour with the open side up.

I recommend printing this model so that it stands upright. This creates a flat, smooth base, and it means you can print the model without using supports.
Assemble the mold around the central stem. Clamp the mold (if it tries to slide apart, use non-latex rubber bands to help).
Mix, color, vacuum, and pour soft silicone (Shore hardness 00-20 or softer).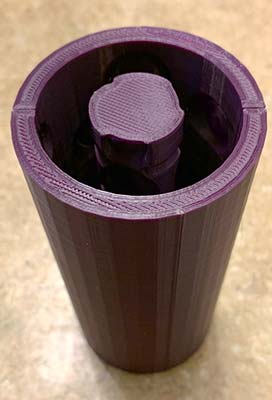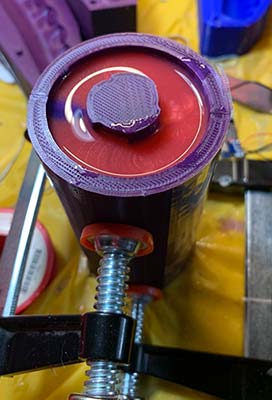 What You'll Need

Optional

By downloading mold files from this site, you agree to the following terms:
The mold files and sex toy designs are protected by copyright. You may use the files to print a mold on a 3D printer. You may use the molds to cast sex toys for your own personal use, You may not:
Sell, give away, or otherwise transfer the mold files to anyone else
Use the molds to make sex toys for sale to others
Use the molds to make sex toys to give away to others in combination with sale of another product
Reverse engineer the sex toy designs for sale, or to create derivative molds or designs for sale
Basically, don't be a dick. Don't try to make money from the work I did. If you like these designs and you want to sell them or adapt them for sale,
contact me
! We'll work something out.