Tentacle Invader with Clit Tickler
---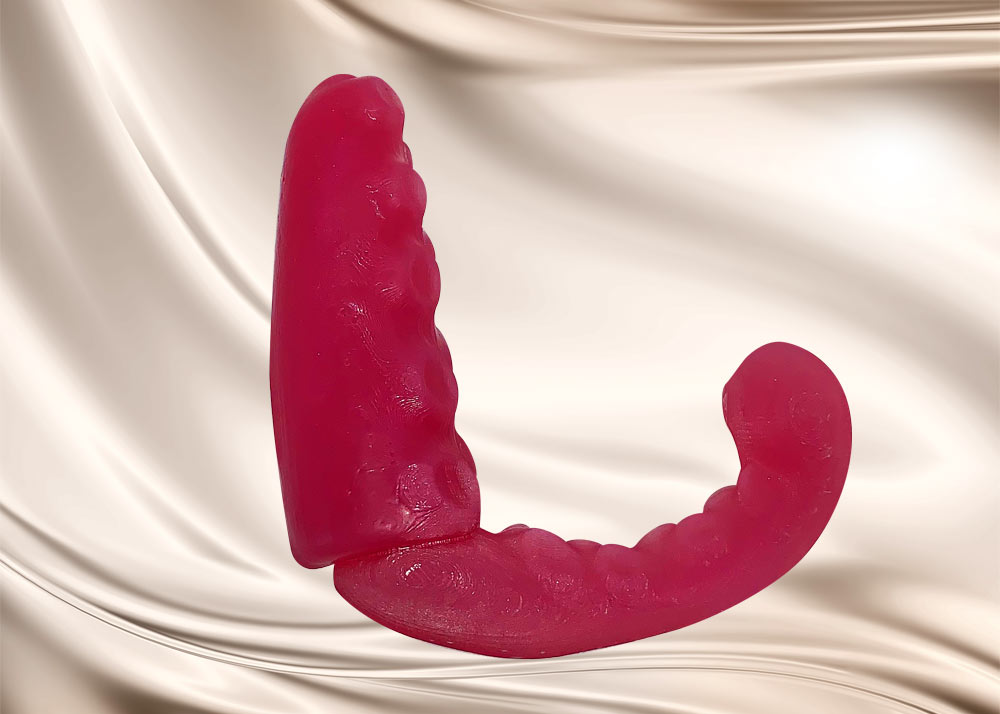 Instructions
---
Download - Print - Pour - Enjoy
This wearable tentacle stimulator is an extremely simple 2-part mold. It's one of the least challenging designs on this site. Print the two halves of the model with the mold side up. Clamp the mold together with a C-clamp, then mix, color, vacuum, and pour the silicone.
What You'll Need

Optional

By downloading mold files from this site, you agree to the following terms:
The mold files and sex toy designs are protected by copyright. You may use the files to print a mold on a 3D printer. You may use the molds to cast sex toys for your own personal use, You may not:
Sell, give away, or otherwise transfer the mold files to anyone else
Use the molds to make sex toys for sale to others
Use the molds to make sex toys to give away to others in combination with sale of another product
Reverse engineer the sex toy designs for sale, or to create derivative molds or designs for sale
Basically, don't be a dick. Don't try to make money from the work I did. If you like these designs and you want to sell them or adapt them for sale,
contact me
! We'll work something out.